Overcome your struggle to lose weight
Nourish provides a healthy weight management process.
2/3 of Australian adults overweight or obese (AIHW 2017). 
Obviously, something's not working!!!
Nourish guides, empowers and frees you from nutritional confusion.

Join before March 11th and benefit from live, group support and amazing discounts!

(more details below)

Looking for a Healthy Weight management intensive?
Participate fully ONLINE

Or in-person in Melbourne and Bendigo. LIMITED SPACES
We'll be running Nourish SNA(P)s – Shared Naturopathic Appointments – Programmed – Starting second week of March.
Shared Naturopathic Appointments – Programmed (SNA(P)s) are modeled on an innovation from Lifestyle Medicine that is achieving excellent outcomes for clients. SNA(P)s involve trained facilitators running 90 minute sessions each fortnight, with a naturopath (Sally) treating individuals, within the group context. They provide tailored treatment, shared insights and generates great discussion.
Essentially, all getting better together!!
Pilot price is total bargain!

(More details at bottom of page…)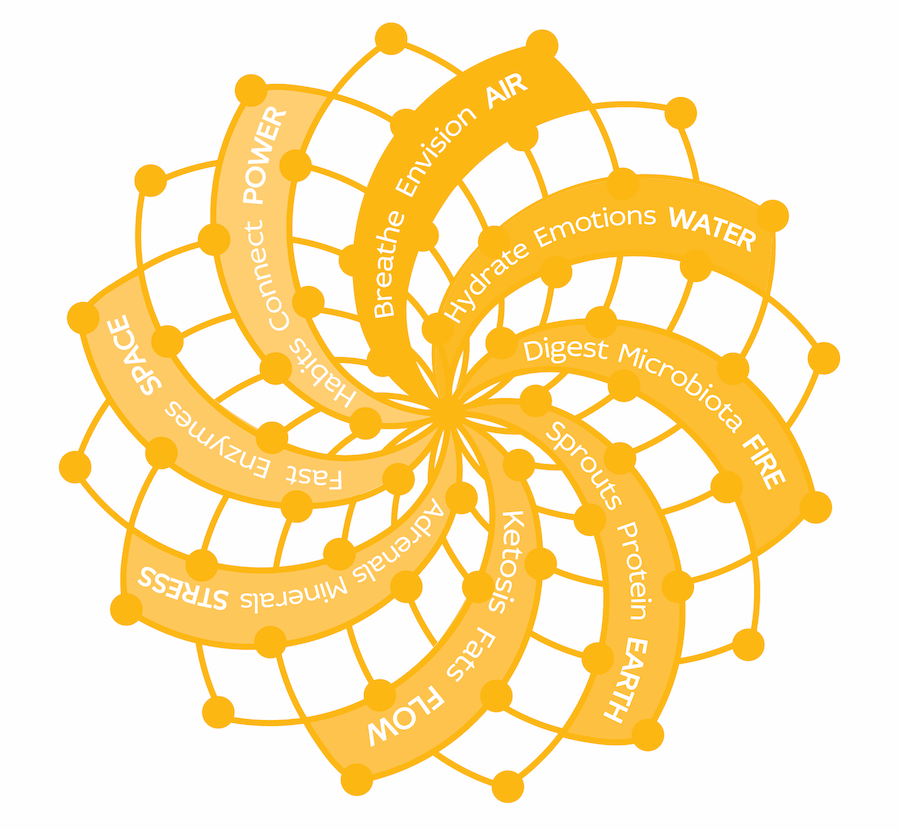 NOURISH YOUR BODY
Have you been gaining a quiet kilo each year, and suddenly find yourself in the "overweight" or "obese" category? So many people do!!
Losing surplus kilos in a healthy way is about developing right relationship with how you nourish yourself. It involves the process of eating good food at the right time and having good insight. We need help with that.
Nourish Course focuses you to experience wholefood nutrition as part of your life. Soon, you'll eat your way to your healthy weight! #deliciouswithbenefits
Nourish shows you a way of eating that also prevents developing chronic diseases, like diabetes type two and most cases of cardiovascular disease, cancer and obesity.
"Very happy, had impacts on levels I was not anticipating – Amelia
NOURISH YOUR THINKING
Are you tired of the "Low Fat", "No carbs", "High Protein" "Keto" fad diet confusion?
Nourish Course steers away from dogma, nutritional neurosis and confusing "diets", and guides you, step by step, to what, where and how to nourish yourself, and achieve your healthy weight.
Plus, eating in this way helps to reduce greenhouse gas emissions which means that each mouthful leads towards healthier planet for our children's futures. This means more peace of mind that you are doing something impactful, not just for yourself, but for your family, community and environment too!
"What I love about Sally's course is that it brings more awareness and mindfulness to total well being.
There is a roundedness and a wholeness that nurtures not just the self but self responsibility.
Highly recommended." – Natalie Wild
NOURISH YOUR EMOTIONS
Ever feel like you have no control over your cravings, or that you get caught in a negative spiral of bad food choices?
Nourish Course is not just about food. It also considers your emotions and addictions. It explores how and why your emotions can influence eating choices and nourishment patterns. We also investigate how the foods you eat can impact your mood and emotional states.
Nourish provides processes to help you take control, and make nourishing and vitalising decisions and form habits around them. You're invited to question the definitions you hold of yourself and encourages you to open and nurture a new 'emerging future-self'. In this way, Nourish puts you securely in the drivers' seat.
It's not about fitting into a size 10 or attaining some media-driven ideal of who you should be. It's about living your unique life in your version of robust health and authenticity.
NOURISH YOUR ENVIRONMENT
You'll clear the confusion around what, why and when to eat, PLUS create a healthier planet while you're at it!!
The more we learn about environmental problems, the more we could feel like there's nothing we can do about it!
However, what we eat (and don't eat) every day has a huge impact on the greenhouse gasses entering the environment, according to the solutions of Project Drawdown to stop global warming. Just recently, The Planetary Health Diet  was created based on the studies of 36 commissioners around the globe, which is detailed in "Food in the Anthropocene: The Eat-Lancet Commission on healthy diets from sustainable food systems"
Nourish dietary guidelines are aligned with this predominantly plant-based, flexitarian style diet. It is a key way we can all create health, for ourselves, our families, communities and ultimately for our planet in the years to come!
"…many improvements, generally and in all areas of life;
physically, emotionally, spiritually.
Dietary changes have contributed considerably."
– Jodie Cornelius
NOURISH YOUR POWER

Having a precious human body can be hugely insightful, if only we took the time to tune into it!
Each week you're encouraged and guided to try out and introduce new ways of eating, thinking and moving to promote healthy longevity and sustainable healthy weight loss, and reflect on how that works for you. This way of living is a practice to be nurtured.
You'll be encouraged to set yourself up to win (simple, baby steps). Keep going with those that make you feel good, inspired and enlivened by. You start to tune in more with your inner knowing of what makes you feel good.
There are many ways to nourish yourself. The key is to nourish the way YOU want, that feels right for YOU. After all, you would know better than anyone else what's right for you!
What's in Sparkle Nourish Course?

Online learning environment that's easy to navigate on any device with over 50 effective hacks to weave into your life to enhance fat loss, nourish your cells and build self-confidence

Inspiration, insight and guidance to help tailor your own individual plan for your optimal well being

Knowledge of how to tone your tummy, balance your hormones and enhance your vitality

Guided relaxation MP3s

Check lists, Record keeping logs & Shopping lists etc

Videos, Webinars and MP3 lectures etc

Weekly simple action steps to help you stay on track

Shared Naturopathic Appointments (as per your selected course tier) to keep the momentum going OR Individual consultation and coaching (as per your selected course tier) to identify and treat your unique situation

Clear information and guidance on:
Carbohydrates
Glycaemic load
Insulin and glucagon
Fats and lipids
Ketosis
Proteins and amino acids
Metabolic setting
Liver function
Intermittent fasting
Energy density in food
Stress management and resilience
Adrenal support
Positive psychology
and much more!
Listen to ladies talk about Nourish (2013)
Nourish was first run in 2006 in Byron Bay Australia as "Lighten Yoga and Fat Loss". It was evolved since then. As an average, over the 8 weeks, participants lost 3 cm around their waists. The upcoming courses are twice this time, so let's see how many centimeters disappear…
Here's what some of the participants of 2013 Bendigo had to say about their experience.
Three tiers of Nourish participation…
Take advantage of this HUGELY discounted rate.
Although Nourish Course has existed since 2006, this March-May Nourish Online & SNA(P)s will be used as a pilot for subsequent courses.
Online Nourish
Bonus group support in March-May 2019
Comprehensive In-Person Nourish
Really nourish your wellbeing March-May 2019 Melb&Bendigo only
Individualised Online Nourish
Individualised support to nourish yourself
* Shared Naturopathic Appointments – Programmed – SNA(p)s – are an innovation from the field of Lifestyle Medicine that are having REMARKABLE outcomes for participants. SNA(p)s involve small client groups with a trained facilitator supporting the naturopathic practitioner to treat individuals working through their health hurdles in a group setting. These involve both personal individualised prescriptions and group learning and discussions.