PLAY WELL.

Your contribution in your world is important.
Here are some tools to help you play well.

Want to improve or optimise your health?
You're in the right place. 
Step-by-step.
Easy to implement.
Wellness courses to effectively optimise weight, cleanse & energise.
It's time to shine like the star you are.
You receive easy to incorporate wholistic health know-how to rejuvenate and enhance your energy.
The tactics and strategies in Sparkle courses have been 'tried and tested' on many willing (now thriving) individuals and have helped them all to enhance their unique zest and vitality, by incorporating simple steps into daily life.
Natural medicines, tools, techniques and wholistic ways of thinking enhance your natural healing capacity. In Naturopathy this is known as vis medicatrix naturale, or 'the healing power of nature'.
Learn to tap your innate healing.
"Bright, positive, inspiring, motivating"
"How real and approachable your manner is and how you break it all down to make it all manageable."
"I was amazed at how easy it was for me to complete. I would recommend this course to anyone looking for a "refresh" for their body and mind."
Created by Sally Mathrick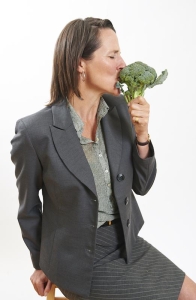 Sparkle Wellness and Detox Courses are designed by university educated, naturopath Sally Mathrick. Sally has been living, learning, teaching and practicing natural medicine since 1998. She is a well published health writer, runs detox retreats, teaches yoga, is a health educator, public speaker and a practicing Naturopath. She is also a life-long learner, which continually inspires deeper understanding (and wonder) of natural healing practices.
"These courses represent the culmination of my life's work to date – as a health professional, yoga teacher, networker, solutions seeker, life long learner, educator, writer, environmental activist and nature lover. The intention is to support you to shine your unique, precious light in your life, in the belief that your optimal health is important for you, for the people around you, for your town, country and for our planet.
I hope you gain enormous benefit from these courses so you shine like the star you are!" – Sally Mathrick