Natural Reset Retreats Byron

5-day Natural Reset Retreat (Supported Liquid Fasting) Wed 31 Aug – Sun 4 Sept
3-day Nature Connection Retreat (Non-fasting) Fri 9 – Sun 11 Sept
Venue: 20-mins up from Mullumbimby Northern NSW is perched Alcheringa (Dreamtime); gentle bushland on Mt Jerusalem National Park's ridge, surrounded by vistas of forested hills and, in the distance, sparkling Byron Bay.
Tune into the healing power of nature
Perfect if you need to…
Calm your mind in a relaxing, natural setting
Eat better and sleep deeper
Drop some weight; safely, sustainably and wisely
Focus on your health. Reduce pain. Improve illnesses, like arthritis, pre-diabetes, digestive issues etc
Be educated and professionally supported through fasting (5-day fasting)
Change bad habits and reset ones that regenerate your body and mind
Relax in a small group of good company
Feeling a "YES"?
Places are limited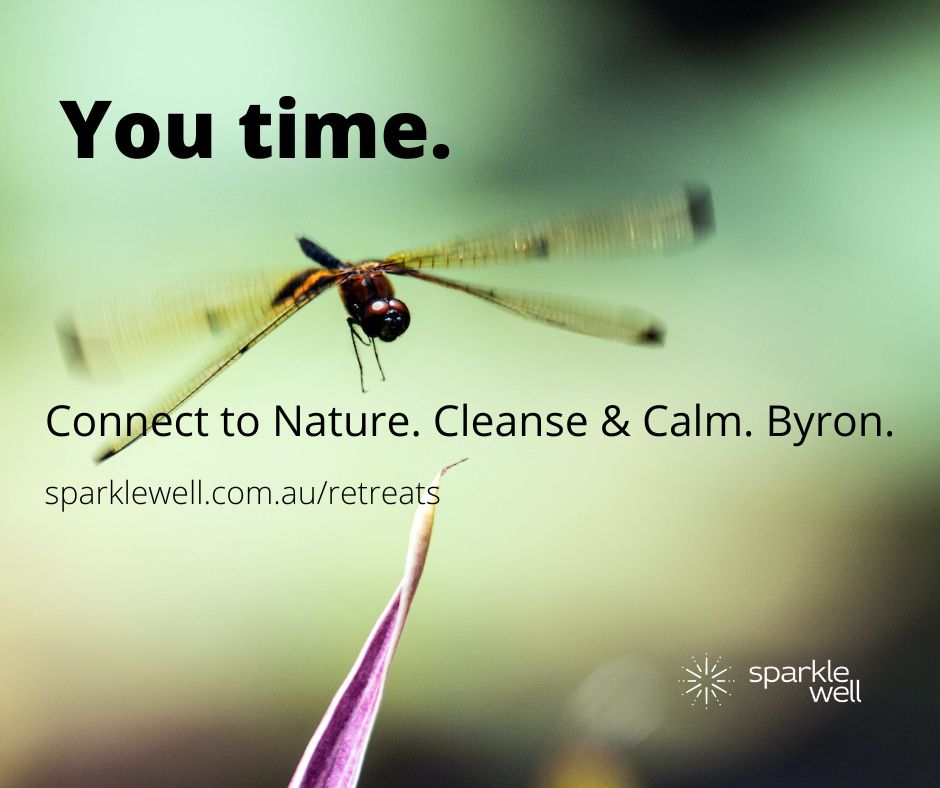 Restore & rejuvenate your body & mind.
Nourishing and Vitalising 'Nature Cure' cleansing practices
Support and Encouragement from experienced practitioners
Connecting to what's natural in a beautiful environment

Access your inner wisdom and healing capacity
This retreat is held mostly outdoors. This means sleeping in Tipis (glamping), open fires, hanging in hammocks nestled between trees, outdoor hot and cold tubs, outdoor shower, fresh nature walks, vistas and waterfalls. We have use the house's grand communal space, kitchen and bathrooms.
In the case of unseasonal bad weather, we can enjoy the combustion fire and large living spaces, as well as the large covered deck.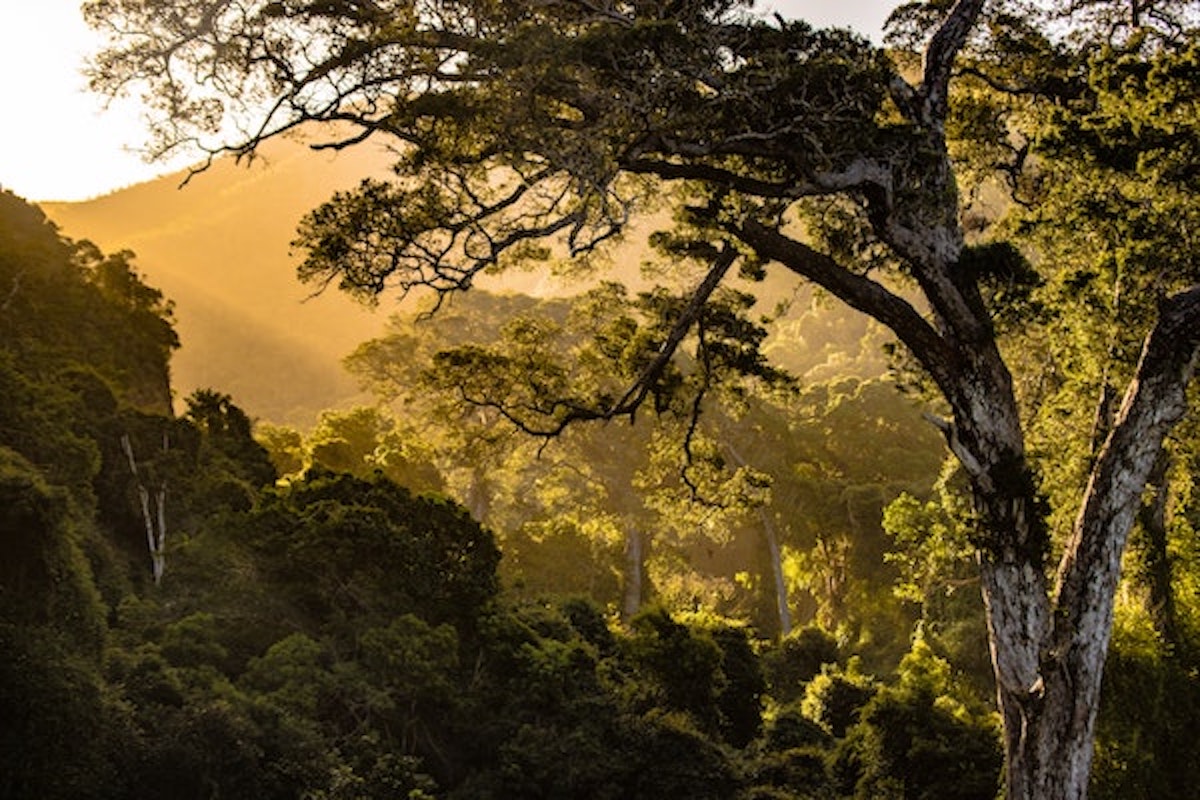 Experienced facilitators
A team of caring, experienced, qualified, and professional facilitators will support you to realise your wellness aims. Principal facilitator is practicing naturopath (since 2003) and health educator Sally Mathrick. These retreats offer additional private sessions with osteopath Dr Egbert Weber, with over 30 years of expertise.
Additional facilitators in Sound Healing, Art Therapy, Voice liberation, Compassionate Communication, Meditation & Yoga will be announced soon.
Step 1: Preparation
Decide on your date and accomodation
Arrange your transport to Byron Bay for pick up or if self driving to Alcheringa
Complete an application form (comprehensive intake form if fasting) and email it back
If fasting – Schedule an initial consultation with Sally (online) to establish your personalised health plan
If fasting – Prescribed supplements are delivered to your door. Ideally you will have 1-3 weeks preparation for fast
You access recipes, shopping list for your new pantry, additional guidance and insights via Sparkle Well School Cleanse Courses
Tick off your "what to bring" list as you pack
Step 2: Residential
Your nature-inspired, residential retreat unfolds
Glamping Tipi accommodation – solo, twin or triple share – or BYO camping option
Immerse yourself in nature – guided nature walk each morning, resting and revitalising in the afternoon, stars and campfires at night
Daily cleansing practices
Spaciously curated program of workshops with gifted facilitators
Relaxation yoga and meditation daily
Massage and optional extras of osteopathy and beauty therapy
Nourishment on organic vitalising meals 3-day nature retreat
5-day fasting – Consuming delicious broths, juices, teas, elixirs, with an option of a 24-hr water fast
5-day fasting – Mindful breaking the fast process
5-day fasting – Daily check ins and testing to track your process
Step 3: Integration
You arrive home to activate and implement the changes you've decided to make, to create the world that you want to live in
Enjoy exploring the new eating patterns, and share with ideas with the group on social or private chat
5-day fasting – enjoy your reworked kitchen cupboard and clear plan on reintroduction to eating and living indoors
5-day fasting – Follow up consultation with Sally (online) 7-10 days after to support your making real changes to your health and longevity

Travel and Accommodation
Nearest airports are either Ballina (NSW) or Coolangatta (QLD) which have transport running regularly to Byron Bay. We can arrange to collect you from Byron and bring you up to Alcheringa.
If driving, we will send you directions. The road is 2-wheel drive accessible.
Property is close by two beautiful water falls, Hell's hole and Unicorn Falls.
Retreat is held entirely outdoors on a ridge in Mt Jerusalem National Park
Glamping in luxurious nature
Spend two or four nights sleeping in the great outdoors, comfortably in a 5m diameter Tipi. Have a Tipi to yourself, twin or triple share (yes, they are that big!) or bring your own camping equipment.
The Tipis have a tarpaulin floor with raised single canvas beds and foam mattress, dressed in fresh linen, bedding and comfy things to make it feel lovely. There is dim lighting inside the tipis, as well as outdoor guide lights to help you find your way in and out at night. There will be a hired bathroom outside, as well as indoor bathroom facilities.
The retreat space has a large house for our use if the weather is inclement. A large living space with combustion wood fire. The kitchen space will be used for food workshops and discussions. The deck for yoga and meditation, if needed.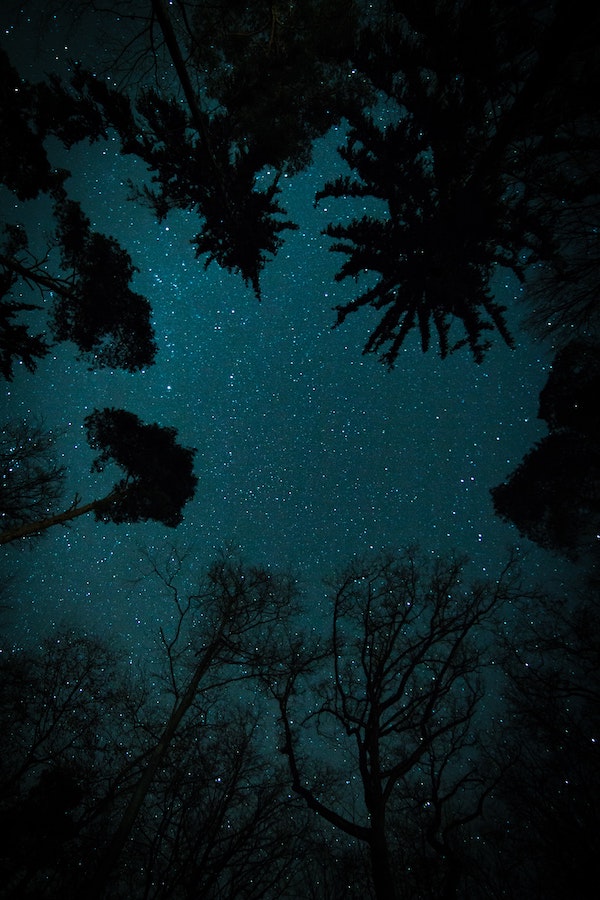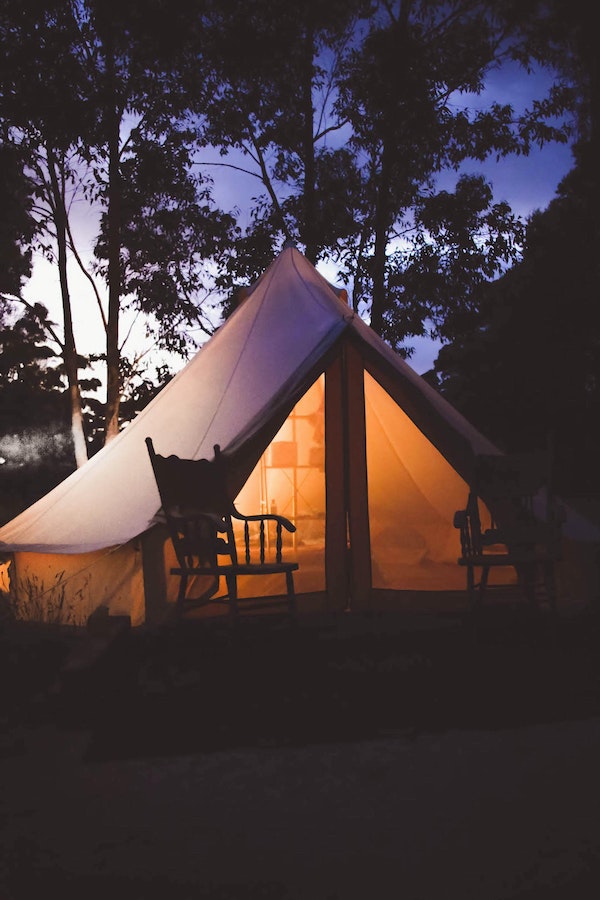 What's included:
One-on-one naturopathic preparation plan, coaching and post retreat follow-up to achieve your health goals (5-day retreat only)

Personalised herbal and nutritional medicine protocol, individually prescribed and delivered to your door (5-day retreat only)

Daily check-ins, ketone and glucose monitoring & testing onsite during your 3 or 5-day retreat (5-day retreat only)

Supported 24-hr water fast, as appropriate for you (5-day retreat only)

Organic, locally-sourced, and lovingly prepared fasting program, including meals, healing broths, soups, juices, smoothies and waters or three nourishing meals each day (3-day retreat)

Guided food reintroduction and menu planning to set you up to succeed back at home (5-day retreat only)

Daily retreat program includes nature walks, meditations, guided movement or yoga, hydrotherapy (sauna, spa, shower) and periods of silence.

Engaging, educational and fun workshops, including nutrition, menu planning for food as medicine, detoxification practices, emotional medicine, guided nature connection and Deep Ecology with experienced facilitators

Select your own flower essences to take a remedy home with you

Sound medicine and music immersions

One 60-minute massage onsite at retreat (5-day retreat only)

Osteopathy with Dr Egbert Weber, additional massages, individual sound healings, and facials can be arranged for added cost
This is a 'line in the sand' retreat.

Live without walls for your residential; enjoy spacious privacy, luscious gardens and natural vistas.

Feel the breezes, listen to the wild nature around you, sink into the clarifying authenticity of nature.
A Sample Daily Program (5-day fasting retreat)
Between 6 and 7am – Warm water on waking
15-60 min walk – Guided Nature walk with meditation – different paces and distances depending on level of fasting
8am- 9am (ish) – Check in and testing of blood glucose, ketones & blood pressure
9.30am – Tea and chat – Programmed educational discussion* about cleansing and fasting
10.30am – Yoga and meditation
Mid day chill offering and relax time (3 hours) – Some time spent in silence. Also time for massage, osteopathic session, sauna, spa, journal, drawing, reading, resting etc
4pm – Afternoon workshop*
5pm – Afternoon movement/yoga and meditation
6pm – Dinner offering and hang out
7pm-9pm – Evening event*
9pm – Tipi time
* more workshop details released as facilitators confirmed. There are approximately 10 workshops and planned discussions offered during the 5-day experience. These include nature art therapy, sound healing, yoga and sound, cold and hot hydrotherapy, star gazing, mud packs, deep ecology work, weed walks, cooking workshops, fasting and emotional medicine
You will leave feeling calmly invincible.

What people say…
"One of the best decisions I've ever made. Nurturing, nutritional, loving, relaxing" – Bianca

"Sally's retreats are more than a cleanse, they are a feast of generosity from a naturopath with a big heart who's sparkle helps you to sparkle too!"

"Uplifting. Mind and life changing." – Penny

"A beautiful, supportive, empowering, cleansing experience provided in a beautiful environment by experienced people who are greatly gifted in their healing modalities and so generous in their giving" – Gabrielle

"A must do! This has turned things around for me – We ALL need to do it!" – Judy

"Deeply rewarding. One of the best things I have ever done. So much more than a fasting detox weekend"

"A fantastic opportunity to nuture and pamper yourself and make real inroads into living a cleaner, more vital life" – Jorja

"I wish I hadn't waited 30 years to try this. Learning fasting was one of the most empowering things of my life. It was so much easier than I expected because of the supportive environment." – Stephen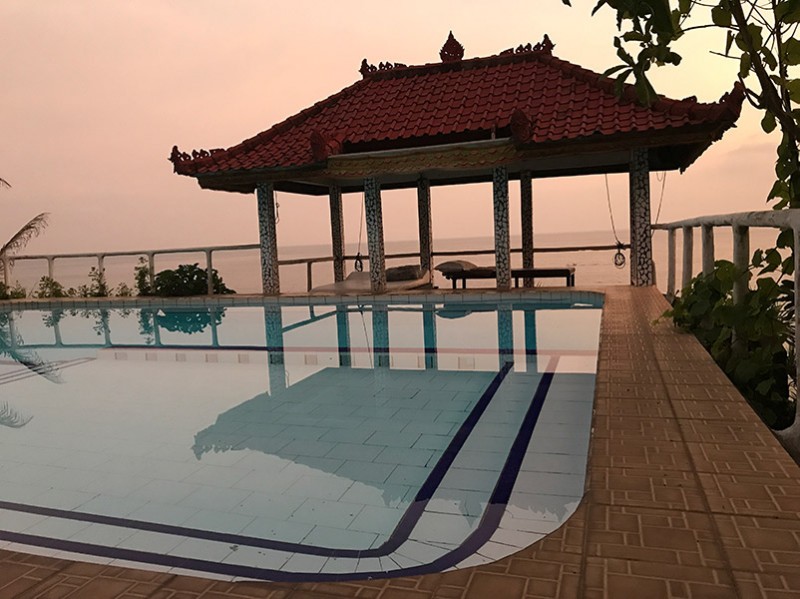 Previous Sparkle Well Retreats
2019 Bali Healing Retreat, East Bali – A 7-day/6-night tropical paradise retreat, in a villa perched on a cliff overlooking the Bali Sea. The delightful, wise naturopath Lalya Metcalfe co-facilitated, bringing additional naturopathic insights, plus Sufi wisdom and morning walks through the local villages to watch the simple life, as our bodies and minds restored. The talented Georgia MacNevin provided richness with her array of skills in psychology, yoga and kindness. Deep Ecology processes, yoga, sun bathing and meditation, all supported by delightful local healers Pak Sunaria, Madu & Wayan and chefs Wayan Yanti and Eka. This retreat included 24-73 hours of water fasting, and other liquid fasting processes.
2016 Continental House Hepburn Springs, Victoria – Two separate 3 nights/4 days retreats. February retreat featured the knowledgeable Alexis Pitsoplous walking us through the "weeds" of Continental House, and Elinari Webb sharing with us in the kitchen. September retreat had guest practitioner Grant Smith provide a Sound Healing yin yoga session, as well as some Laughter Yoga, and the acclaimed vegan chef Ricky "Raw" Gopinath gave us awesome insights in the kitchen.
2015 Sangsurya Byron Bay, New South Wales – A 6 day/5 night liquid fasting retreat for deep nourishment at the beautiful Zen-inspired rainforest retreat overlooking the ocean. Facilitated by Naturopath Sally Mathrick and friends, including voice coach and Speech Pathologist Carmelle Moore, international musician and sound healer Aviashai Barnatan, movement facilitator Liat Lev Sokal and chef and grand heart Elyjah McLeod.
2015 Continental House Hepburn Springs, Victoria – This 3 day/2 night retreat was set at Continental House and was facilitated by Sally along with Rose Moylan offering Mindfulness, Alexis Pitsoplous providing insight into local flora, vegan chef Elintari Webb and master masseur, Michael Cauce. A stellar team delivering exceptional healing.
2014 Continental House Hepburn Springs, Victoria – 2 x weekend retreats focused on increasing vitality and energy in life. Included soaking in the Hepburn Bath house spa, internationally renown constitutional hydrotherapy with the talented Kelly Galvin, meditation instruction from wonderful heart Jess Huon, naturopathic workshops and yoga with Sally Mathrick.
2013 "Lochinver Country Homestead" Maryborough, Central Victoria – Imagine yourself laying peacefully by a meandering river, lined with magnificent river gums, soaking up the sun, fresh air and calm, feeling centered and grounded from a balanced yoga session, a profound massage or deep restorative sleep or sauna, visualising a successful and joyous life. Held at the heritage homestead by the red river gums and playing platypus.
2011 "The Gums" homestead, Daylesford, Central Victoria–  Raw food, nourishing broths and juicing fasting retreat. Unlimited use of solocarbon far-infra-red saunas, ionic filtered spa, restful yoga, meditation, massage, shiatsu, beauty treatments, big log fires, silence, meaningful conversations and a beautiful forest.

Cleanse your body with optimal nutrition. Sparkle retreats nourish you with water, organic vegetable juices, mineral broths, herbal teas, soups, elixirs and food as medicine.
PLUS:
Practice rejuvenating yoga
Sauna and Hydrotherapy
Massage
Cleansing program with supportive tool & supplements
Deep rest

Quieten with 'Noble silence' practice each day
Be guided to relax & meditate
Breathing practices that enhance detoxification
Emotional medicines discussion using Australian bush flower therapy
Free time for rest, nature walks, self care and fun things
Connect with the beauty of nature – both external and internal
Be inspired with some fresh thinking, drawn from effective methodologies

Learn how to fast as a tool for ongoing health
Access lots of tools through Sparkle Well Complete Cleanse online course
Pre- and post naturopathic consultations for individualised attention
Conversations about health and wholeness
Insights through Deep Ecology experiences
Time for reflection and integration